We design and produce brochures for clients from concept to print. In the past, these have ranged from a wedding package brochure for Whittlebury Park; a product brochure for Custom Glaze; a beauty and spa brochure for Grafton Spa & Wellness and a promotional booklet for an estate agency.
Please call, text or WhatsApp on 07305 380711 or email and give us an outline of the requirements for your company brochure and see what we can do to help promote your business or organisation in the most professional manner.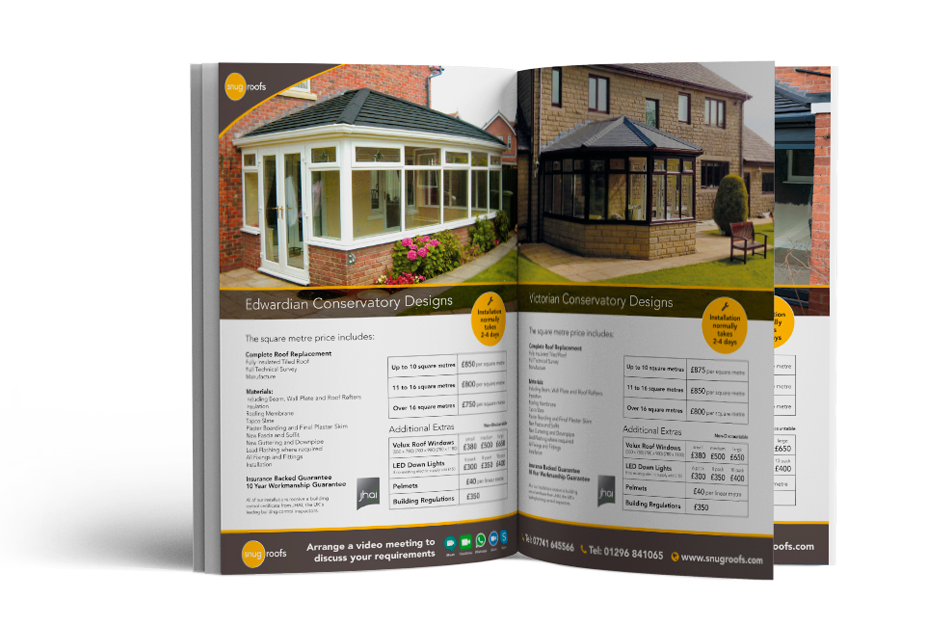 We have been lucky enough to work on a variety of different magazines down the years. We have worked with the local Focus Magazine Group for 8 years, more recently on the production of their magazines and directories. We have also worked extensively on the editorial layout for Group Leisure & Travel, School Travel Organiser, Meat Management Today and Food Management Today.
If you are a publisher, or a third party acting for one, we would be happy to see if we could work together to produce even more eye-catching layouts. We think we are incredibly flexible in our approach, able to work to strict guidelines or designing and setting our own. In the first instance please call, text or WhatsApp on 07305 380711 or email and see how we could help lift your publications to another level.