Simon works on a number of different magazines; he currently produces editorial page layouts on the monthly magazines; MK Pulse and NN Pulse and Business Times and Business MK. He has just collaborated on the design and laid out the pages of a new quarterly magazine, East Hunsbury Life. Simon has worked with the local Focus Magazine Group since 2010, on the production of their publications. Currently, he is responsible for the production of the Focus Towcester and Focus Brackley magazines and the Village Help Directories. Over the last 10 years has also worked regularly on the editorial layout for Group Leisure & Travel, School Travel Organiser, Meat Management and Food Management Today magazines. In addition, Simon has made 'guest appearances' over the years on local publications Vale Life and Essentially Local. In the midst of time he has worked on Style, Chill Out, Seasons, African Dream, The Legal Journal and at the start of his career on numerous local and regional newspapers, including (at the time) Britain's best and largest free newspaper, the Milton Keynes Citizen.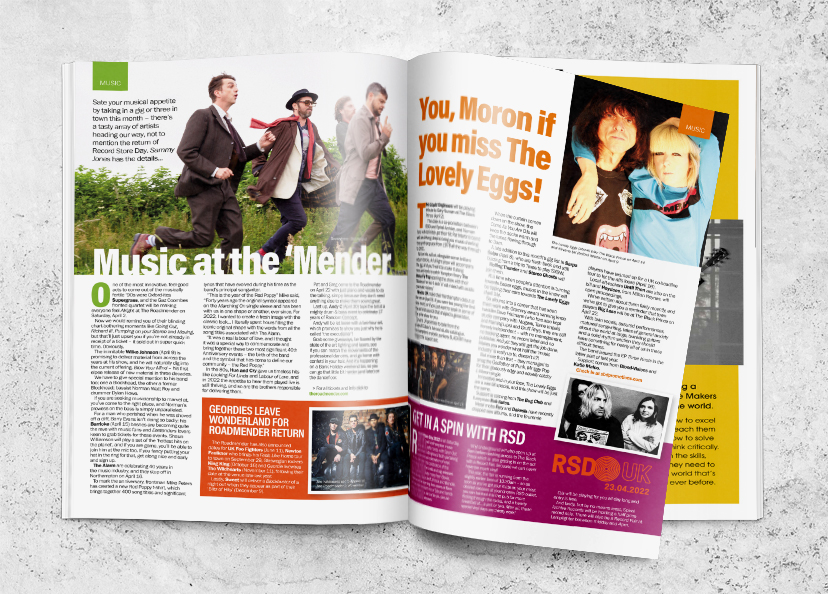 If you are a publisher we would be happy to talk to see if we could work together to lift the look of your publications to another level or just maintain the high standards you have already set. We think we are incredibly flexible in our approach, able to work to strict guidelines or designing and setting our own styles and coming up with new ideas. In the first instance, please call, text or WhatsApp on 07305 380711 or email and let's see how we could work together.
We design and produce brochures for clients from concept to print. These have ranged from a wedding package brochure for Whittlebury Park; a product brochure for Custom Glaze; a beauty and spa brochure for Grafton Spa & Wellness and a promotional booklet for an estate agency.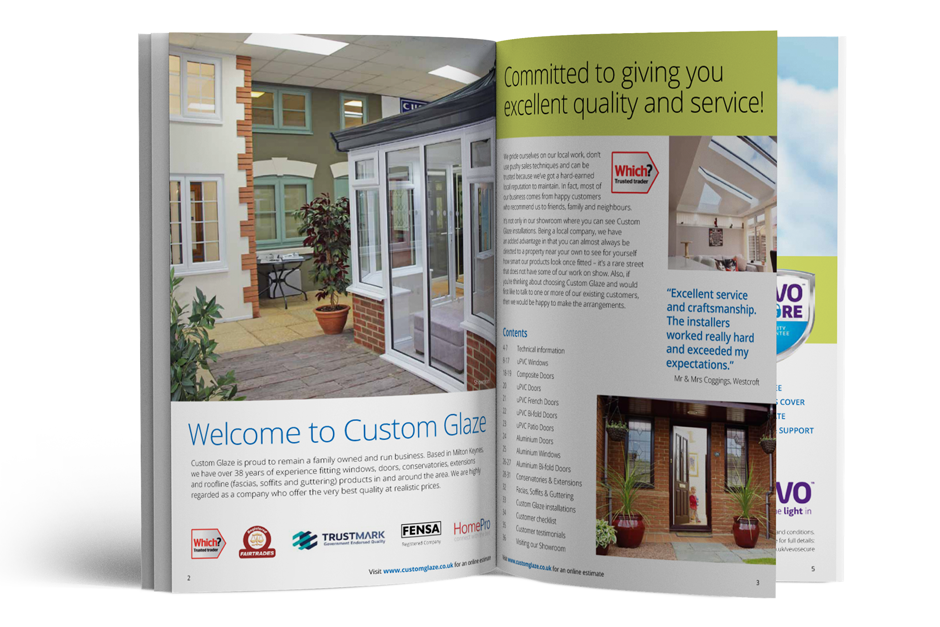 Please call, text or WhatsApp on 07305 380711 or email and give us an outline of the requirements for your company brochure and see what we can do to help promote your business or organisation in the most professional manner.